Bettersize Instruments Exhibited at ACS Fall 2023
2023-08-18News
Bettersize Instruments, a leading global provider of particle analysis solutions, exhibited at the American Chemical Society (ACS) Fall 2023 meeting in San Francisco from August 13-17. Located at booth #1245, we gave attendees hands-on access to our advanced particle analysis solutions for materials research and quality control.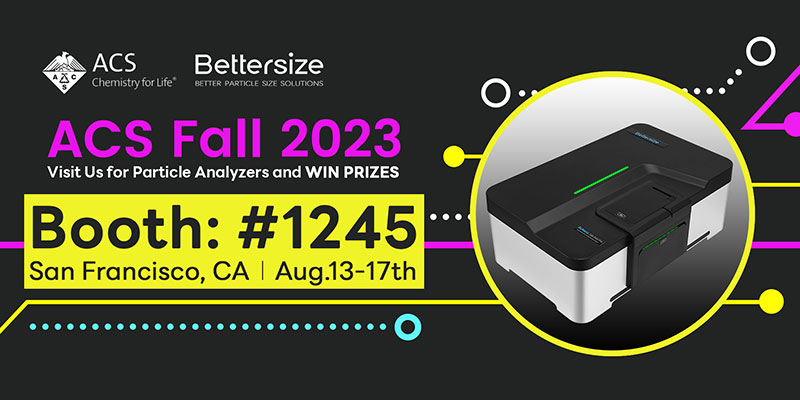 This ACS meeting held a unique significance for Bettersize as we celebrated the opening of our new US office and proudly served as an Argon-level sponsor of the event. Our debut US team was well prepared and thrilled to introduce visitors to our latest particle analysis solutions and our US office's benefits. Learn more about our US office and the benefits YOU can get here.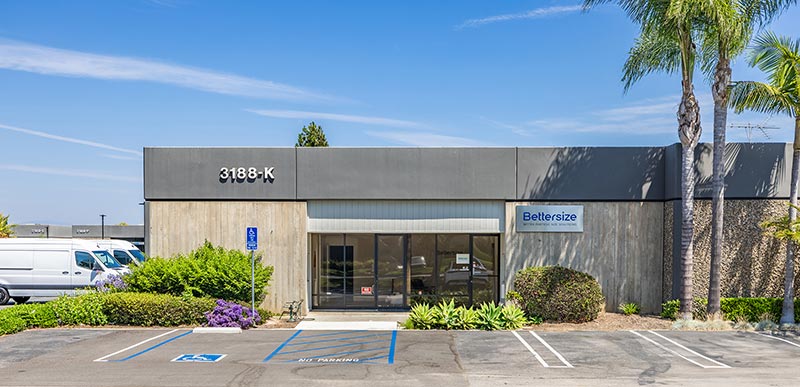 Bettersize Instruments US Facility
Bettersize US team at booth 1245 was buzzing with activity! Our sales managers and application engineers answered questions and gave live demos of our latest particle analyzers to enthusiastic attendees.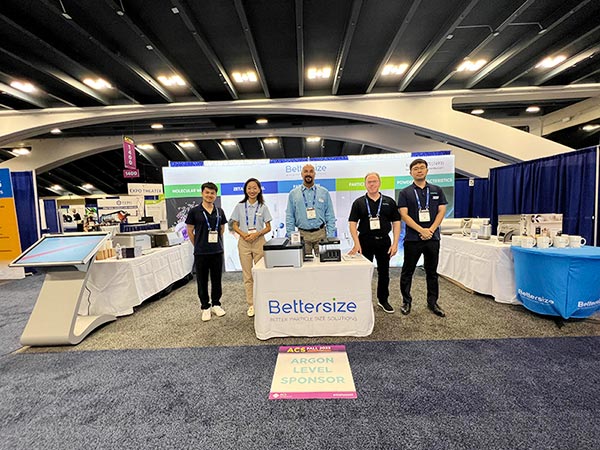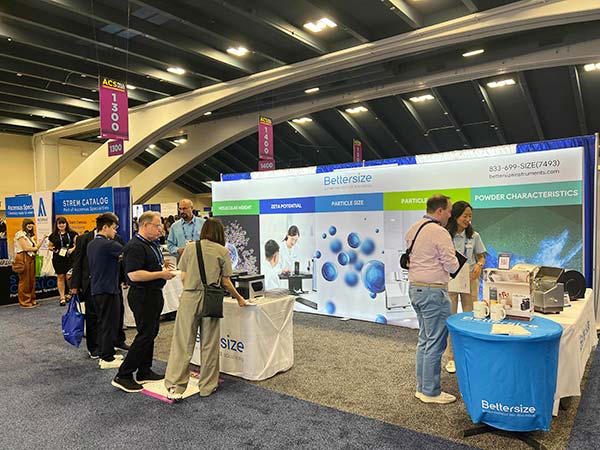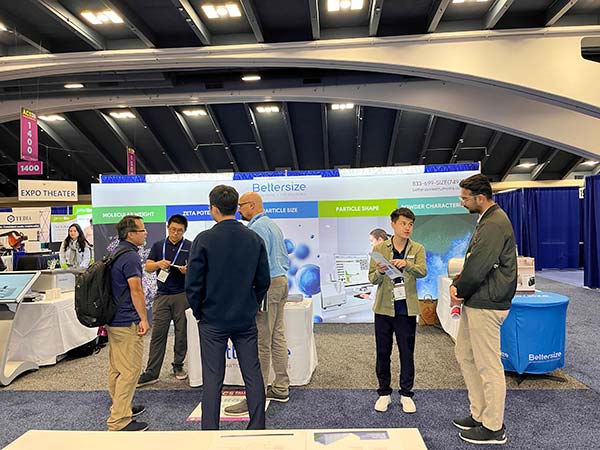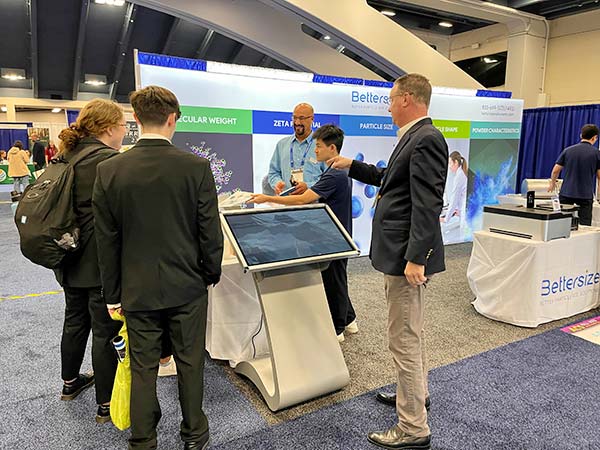 W were on hand to demonstrate three of our latest instruments, including the BeNano nanoparticle analyzer, Bettersizer 2600, and Bettersizer S3 Plus laser diffraction analyzers. Hear directly in this video from our US team, Sean Race, Paul Murphy, and Bud Halim, about the cutting-edge capabilities of these instruments and how they can provide our customers with deeper particle insights, coupled with exceptional services and support from our US office.
A Recap | Bettersize at ACS Fall 2023
Additionally, we have some special PRIZES for those who joined us at ACS, our way of saying thank you for being part of this journey. You can find more details here.
Win a Bettersize style Keurig Deluxe Coffee Maker PLUS a 6-month subscription to Starbucks coffee pods.
Pick up a free copy of the Nanoparticle Characterization Guidebook.
Get a $5 Amazon Gift Card.
On August 17, our Senior Application Engineer, Zhibin Guo, delivered an informative 20-minute technical presentation on Challenges in Method Development and Particle Analysis of Biomaterials. His insights on the latest techniques and approaches enlightened attendees at ACS. As a thank you for participating, attendees received a $5 Amazon gift card from Bettersize. Download the PDF version of the presentation.

We sincerely thank everyone who graced Bettersize's booth #1245 at ACS Fall 2023! Your interest, discussions, and engagement made our time at this event truly special. Stay tuned for more exciting updates and events from Bettersize. See you next time!
Follow us on LinkedIn
Subscribe to our Mailing List
Bettersize Instruments is a leading global manufacturer of analytical instruments. Our product range covers basic to advanced particle analysis, helping scientists and engineers understand material properties and optimize research and production. With strict quality control and exceptional customer service, our instruments are trusted by over 17,000 businesses of all sizes in 92 countries worldwide. 15% of our annual revenue goes into R&D, showcasing our dedication to innovation. Furthermore, our dedicated applications team shares valuable insights through a series of application notes and industry solutions, ensuring our customers fully leverage the capabilities of Bettersize instruments. With our new facility in Costa Mesa, California, we can provide real-time support for North American material scientists, researchers and engineers to better understand their material properties, as well as to improve the delivery and support of our products. Contact us now.