● Introduction

● Laser Particle Size Analyzer

● Merits

● Measurement method

● Literature and norms
Introduction
Particle size and shape parameters can be precisely obtained using Dynamic image analysis (DIA), which provides a feasible method for the in-depth study of particle size and shape distribution. When compared to static image analysis (SIA), DIA continuously captures images of the particles during the flow and then analyzes them to determine particle size and shape parameters. This analysis measures both suspended and free-falling particles[1] as well as those that are inclined to agglomerate.
Laser Particle Size Analyzer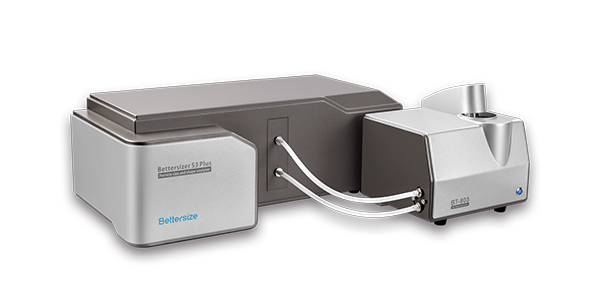 Bettersizer S3 Plus
Laser Diffraction Particle Size and Shape Analyzer
0.01 - 3,500μm(Laser System)
2 - 3,500μm(Image System)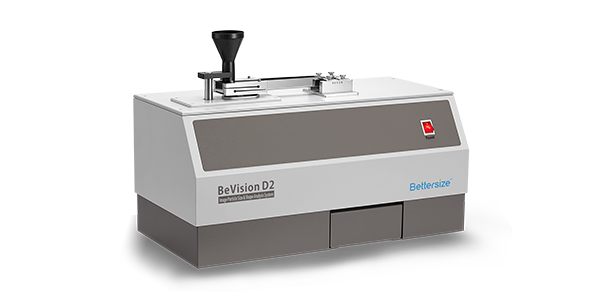 BeVision D2
Dynamic Image Analyzer
Dispersion type: Dry
Size range: 30 - 10,000μm
Technology: Dynamic Image Analysis
Measurement Method
4 steps to determing the particle shape and size by DIA:
1. Image taking
The image is taken by special digital cameras to enlarge the particle while avioding the motion blur, usually combined with a microscope. The particles are present in motion, and the dispersing (separation) of particles is possible both in dry mode (e.g., by simple conveying and riddling) and also in wet mode in a solvent.
2. Image processing and particles detection
Appropriate software processes result in enhanced images, such as the elimination of isolated pixels and edging particles, the retouching of variations in brightness and signal noise, and the separation of agglomerated particles.
3. Particles size and shape calculation
Size and shape parameters of every single particle will be calculated with the software.
4. Statistical calculation and classification
The particles are arranged in classes (e.g., size equivalent classes) based on their attributes (size and shape parameters).

Processing chain
Literature and Norms
/1/ ISO 13322-2: Particle size analysis – Image analysis methods – Part 2: Dynamic image analysis methods

/2/ ISO 9276-6 Representation of results of particle size analysis – Part 6: Descriptive and quantitative representation of particle shape and morphology
A detailed description of particle shape can be found HERE.