The PowderPro A1 integrates many state-of-the-art technologies such as intelligent control via Wi-Fi , image processing technology, and 3D electromagnetic vibration technology. It can measure the physical properties of powders in a fast, simple, and accurate way. As an intelligent powder characteristics tester, it is an essential instrument to help you understand and research powder materials.
Features and Benefits
●

Intelligent data transmission
●

Automated control technology
●

Automated imaging technology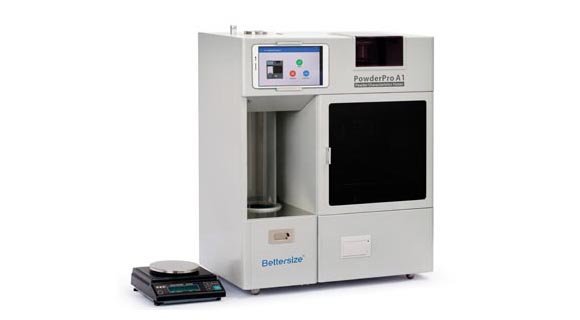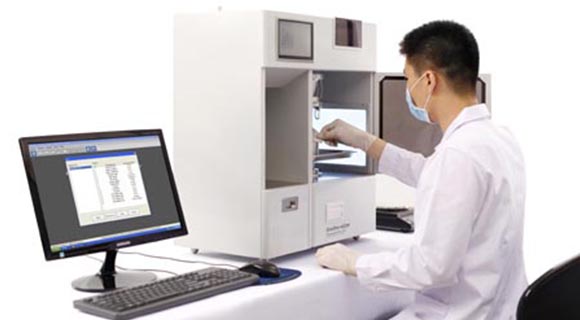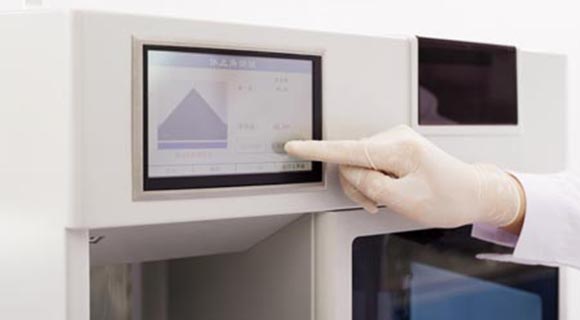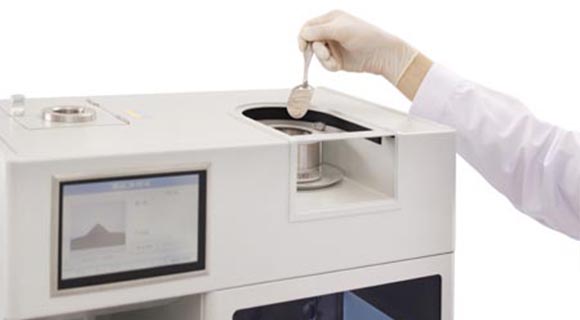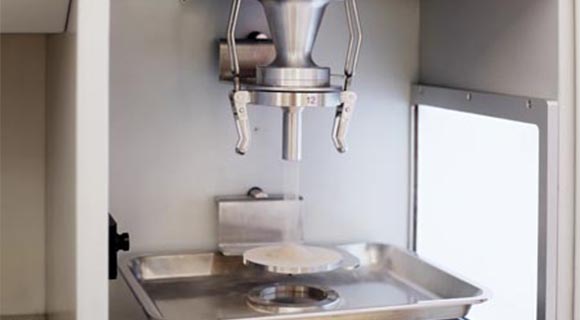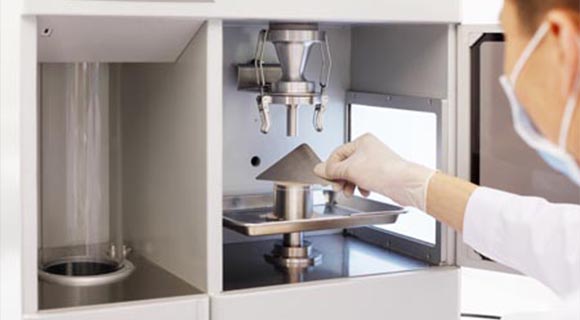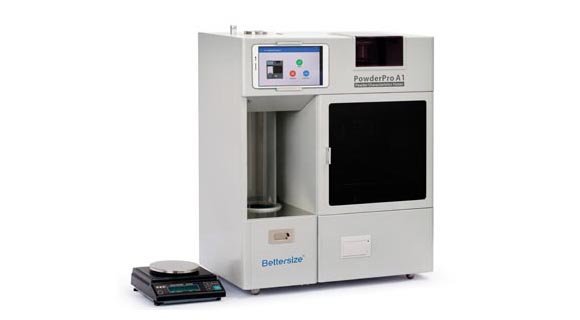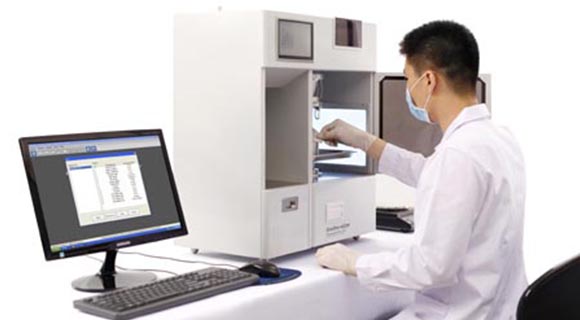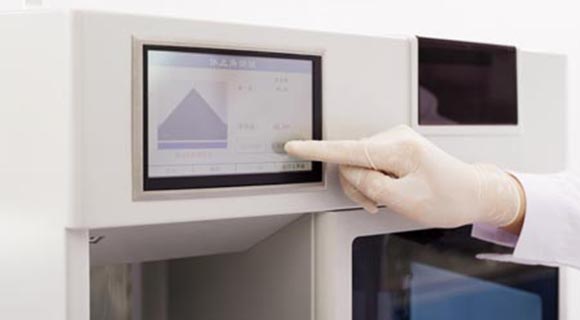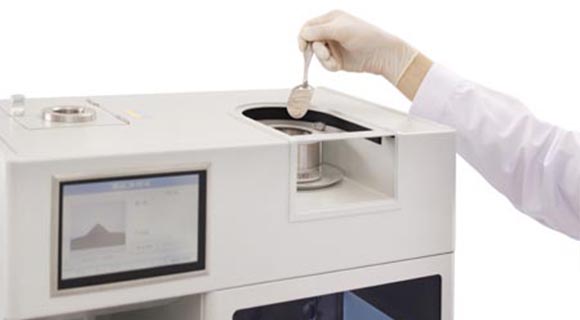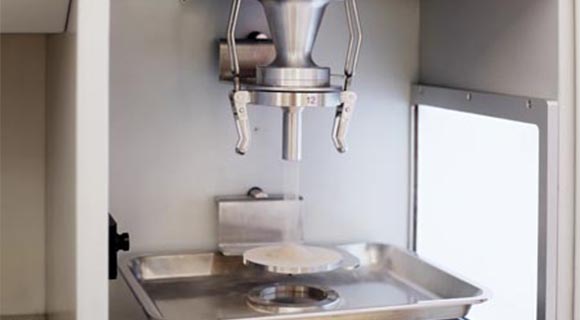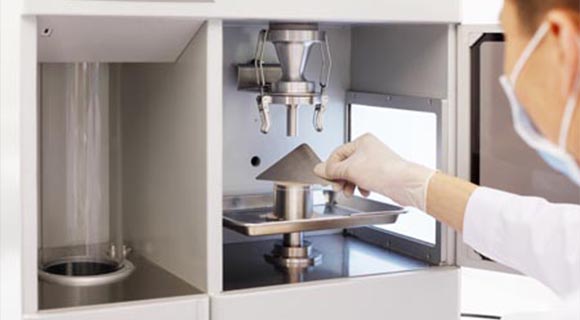 Video
PowderPro A1 Overview | Automatic Powder Characteristics Tester
Angle of Repose, Angle of Fall & Angle of Difference Testing of Powder Materials with PowderPro A1
Angle of Spatula Measurement of Powder Materials with PowderPro A1
Bulk Density Testing of Non-metallic Powder Materials with PowderPro A1
Tapped Density and Compressibility Measurement of Powder Materials Using PowderPro A1
Cohesion & Uniformity Measurement and Calculation of Powder Materials Using PowderPro A1
Flowability Calculation of Powder Materials Using PowderPro A1
What is angle of repose? Why and how do we measure it?
Overview
Features and Benefits of PowderPro A1 Powder Physical Characteristics Tester
1) Measured and calculated parameters
PowderPro A1 measures fully automatic:
• Angle of Repose and Fall
• Angle of Spatula (Flat Plate Angle)
• Bulk and Tapped Densities
• Dispersibility
• Voidage and Cohesion
PowderPro A1 calculates fully automatic:
• Angle of Difference
• Compressibility
• Uniformity
• Flowability Index
• Floodability Index
• Sieve Size
2) Measure angles with image method
Photographs were taken using high-definition CCD imaging technology. Parameters such as angle of repose, angle of fall and angle of spatula are obtained in a fast and easy way with high precision and good repeatability through the unique image recognition and processing technology.
3) Patented rotary vibration technology:
Ensure smooth surface of the powder and to improve measurement accuracy.
4) Automatic control technology:
Fully automatic PC or mobile control ensures easy usage and operation. Accurate and reliable test results are obtained by SOP mode for standardized testing process.
5) Conformity:

• ASTM D6393-08/D6393-14
• ISO 3953:1993
• USP32-NF27<616>
• EP7.0 07/2010:20934E
6) Data communication:
An electronic scale is connected to the instrument and the weight data is automatically transferred to the system for data processing and calculation of results.
7) Advanced technology of tapped density:
The tapped density is achieved through the perfect combination of variable frequency and rotary vibration technology. The vibration frequency of 50 to 300 times per minute can be continuously adjusted; vibration amplitude of 3 or 14 mm can be selected. During vibration, the cylinder is in a uniform rotation state, this guarantees the horizontal powder surface and improves the accuracy of the reading.

Measure Bulk Density and Tapped Densit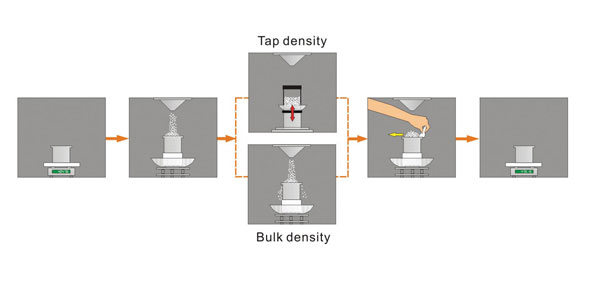 Curated Resources
Guidebook

2022-09-08

Powder Characteristics Guidebook

bigClick

Application Note

2021-05-08

Monitoring the Powder Characteristics of Milk Powder

bigClick

Application Note

2019-11-25

Method for Evaluating the Flowability of Pharmaceutical Tablet Powder

bigClick
Related Powder Characteristics Analyzer