Bettersize Instruments at Fifth National Symposium on Pharmaceutical Preparation and Particle Design Summit Forum
2022-07-18News
Hosted by Chinese Pharmaceutical Preparation and Particle Design Committee, Chinese Society of Particle Science, Shenyang Pharmaceutical University and China Pharmaceutical Excipients Coalition (CPEC), the 5th National Symposium on Pharmaceutical Preparation and Particle Design & Industrial Pharmaceutical Industry-University-Research Summit was held in Changsha, China from July 9 to July 10 successfully.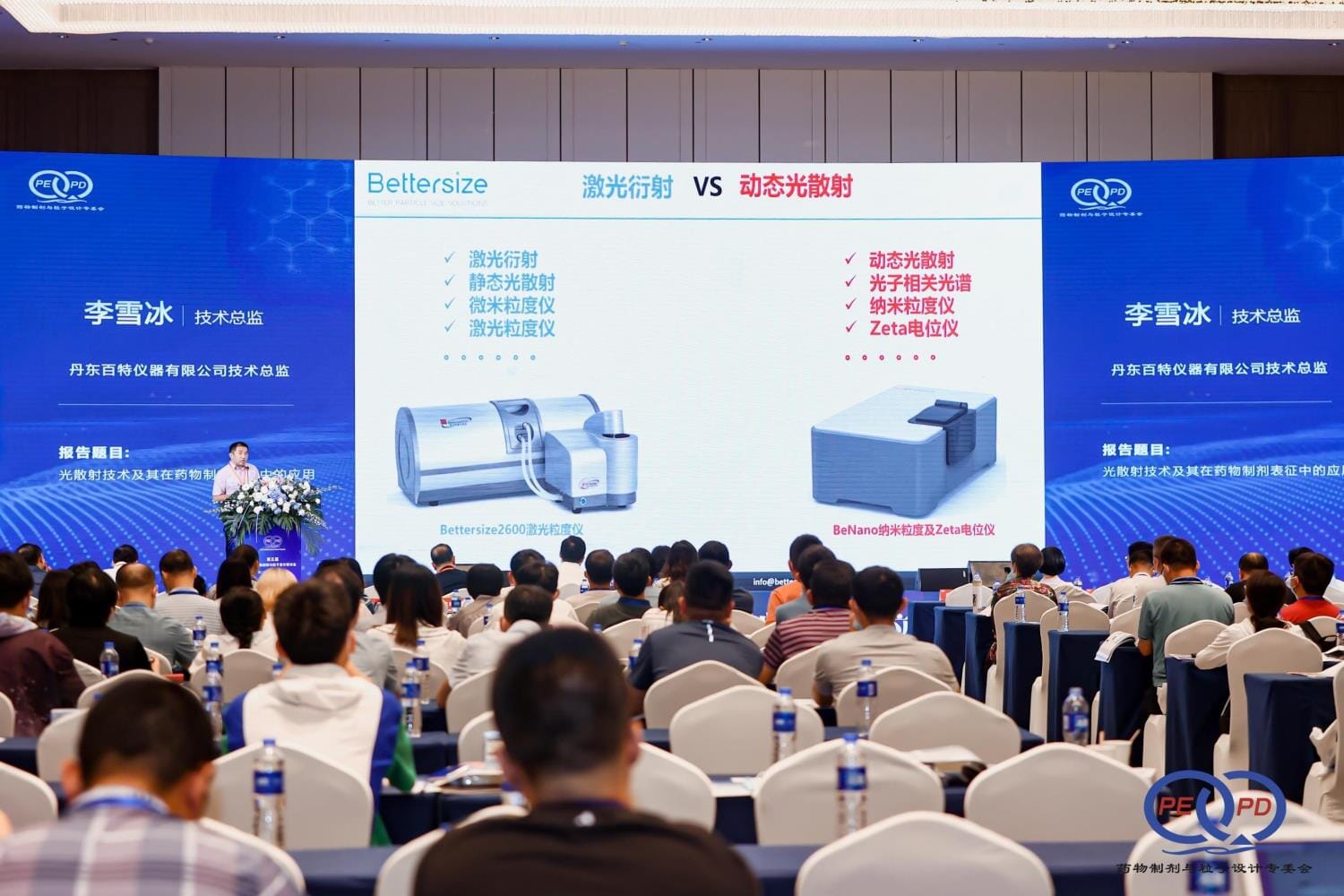 Opening Ceremony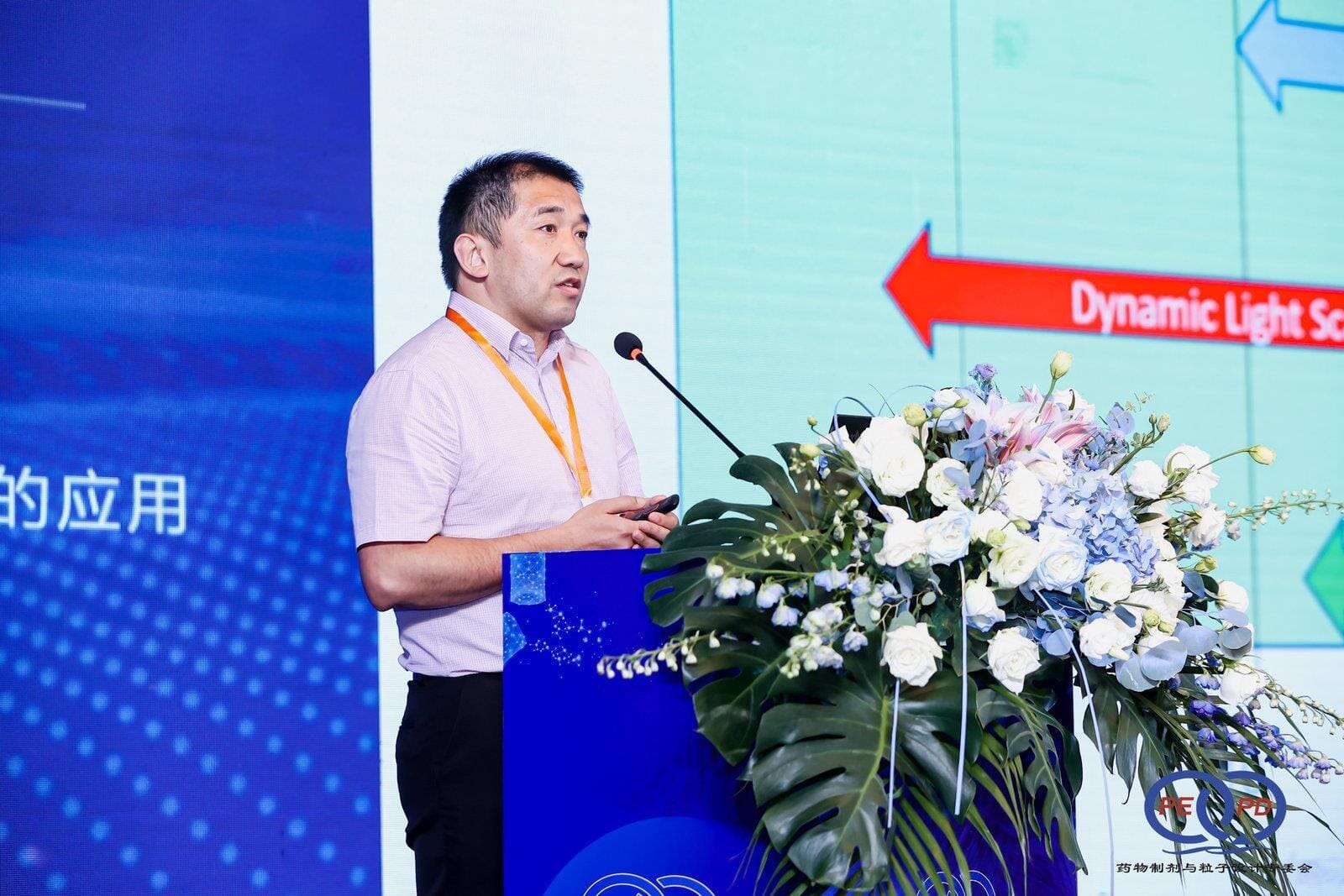 Bettersize Chief Application Officer Dr. Brian Li at the forum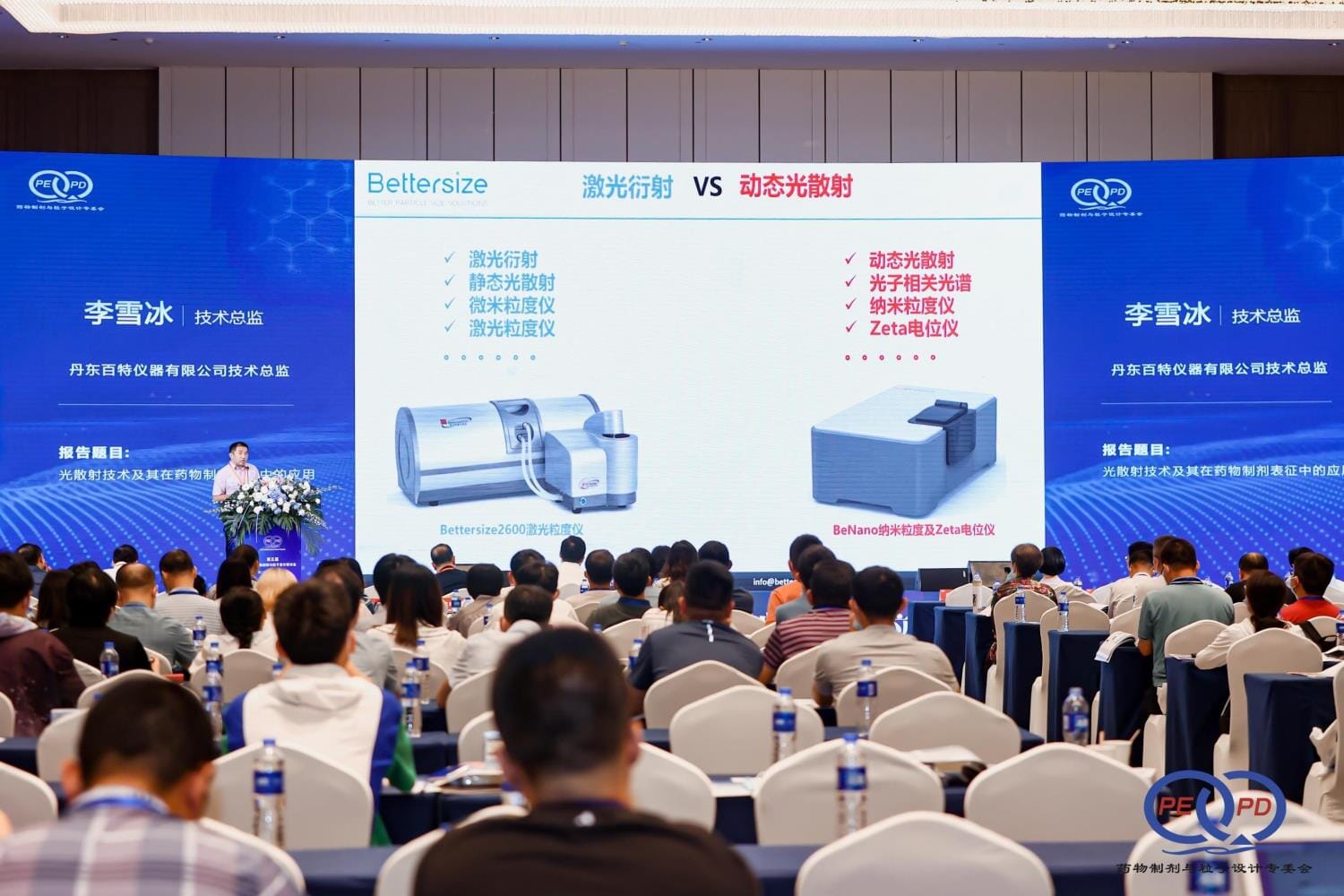 Dr. Brian Li is presenting a report regarding the competitive application analysis of laser diffraction method and dynamic light scattering method during the forum
As one of the superior sponsors of this event, Bettersize has attended this forum continuously for the fifth time and been invited to exhibit its own star products during the forum. Therefore, our domestic sales and application engineer team has taken Bettersizer 2600 and BeNano 90 Zeta to our booth in order to show how these two different particle analyzers facilitate academic research and pharmaceutical industry development, which attracts numerous professional visitors especially those who come from famous pharmaceutical institutes and colleges in China.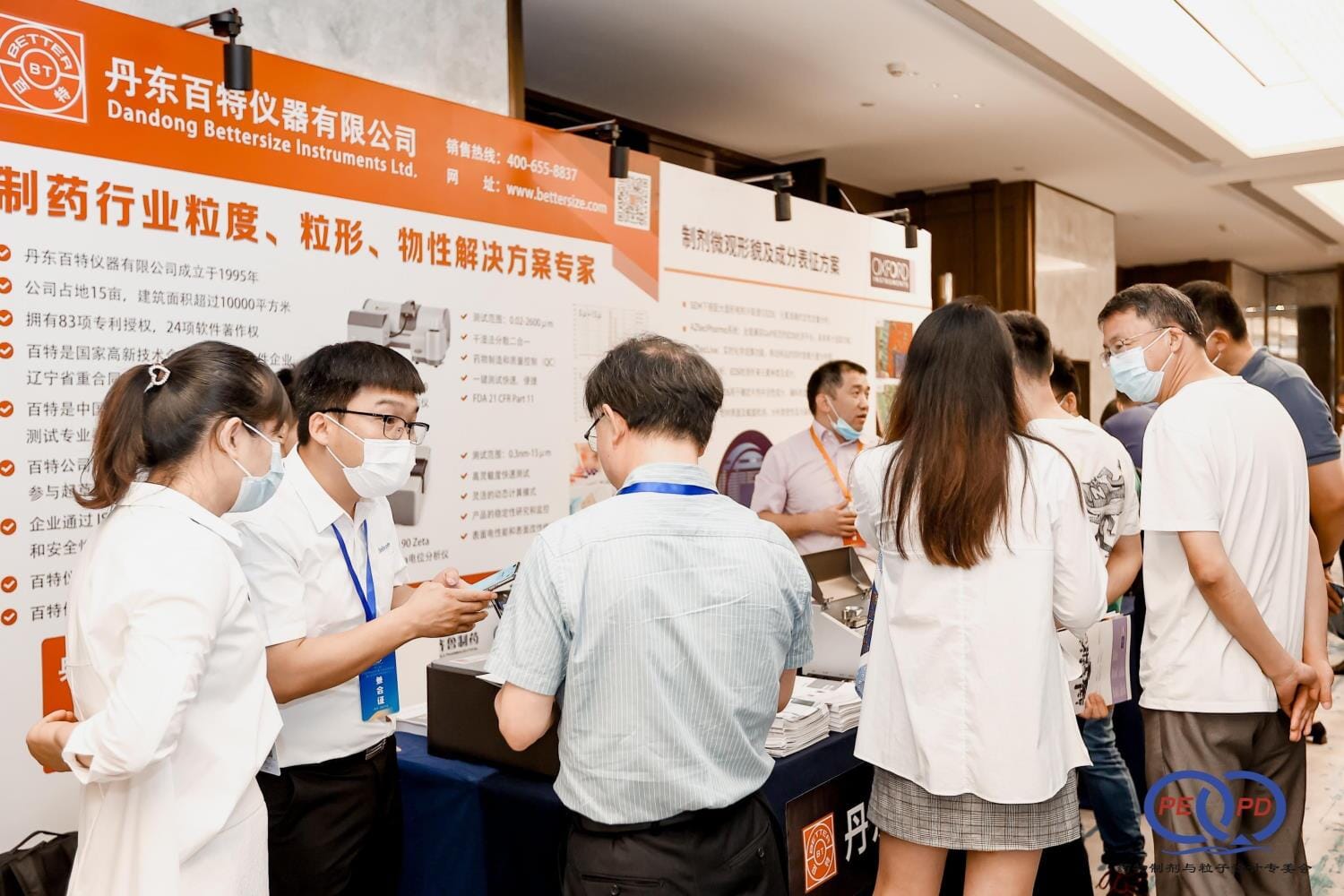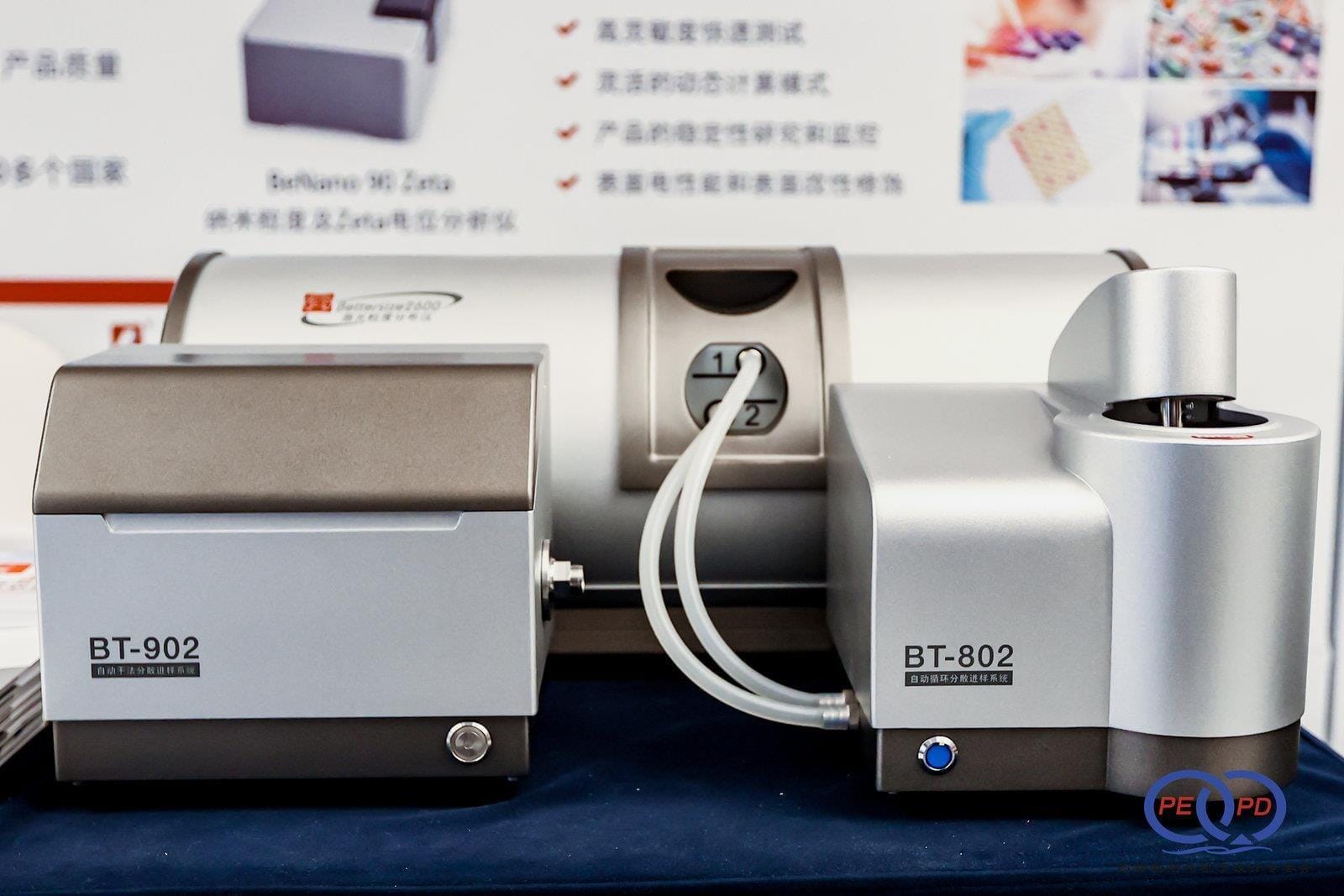 Bettersize Team is introducing Bettersizer 2600 and BeNano 90 Zeta to different clients in the booth
Through years of improvements and application experiences, Bettersizer 2600 has already become our most popular laser diffraction particle size analyzer product which is equipped with both wet and dry dispersion methods. A variety of applications including pharmaceutical powders like API, excipient, etc. have been covered by this versatile, powerful analyzer with its modular design and patented technologies.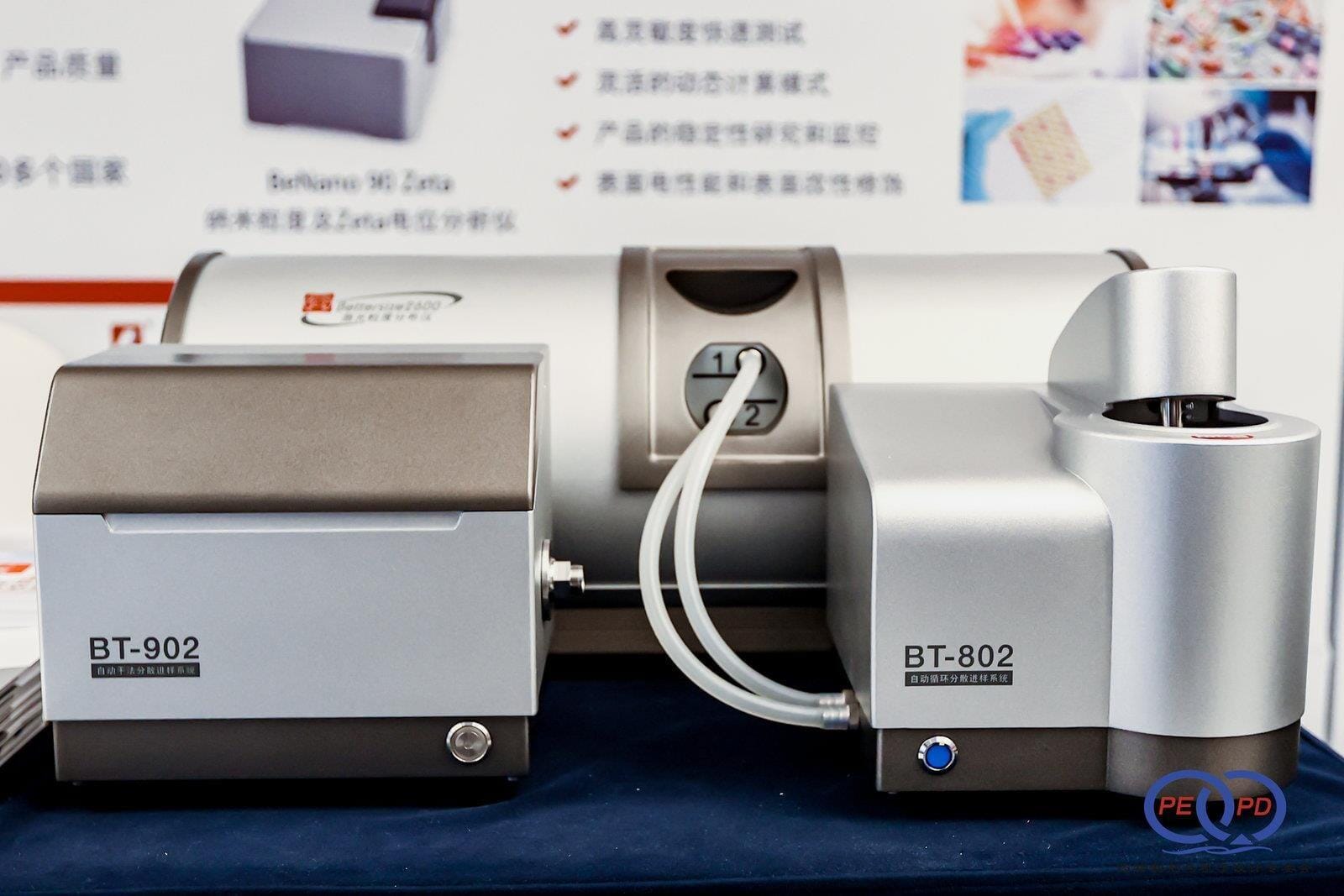 Bettersizer 2600 with both wet (BT-802) and dry (BT-902) dispersion methods
While for smaller particles existing in emulsions and suspensions, the BeNano series will be the nanoparticle expert you need in your application field. Equipped with our latest dynamic light scattering and phase analysis light scattering (PALS) technology, BeNano series can measure particle size, zeta potential and molecular weight at the same time, which are the most important parameters to characterize nanoparticles particularly in the pharmaceutical industry since most pharmaceutical materials will directly act on the human body.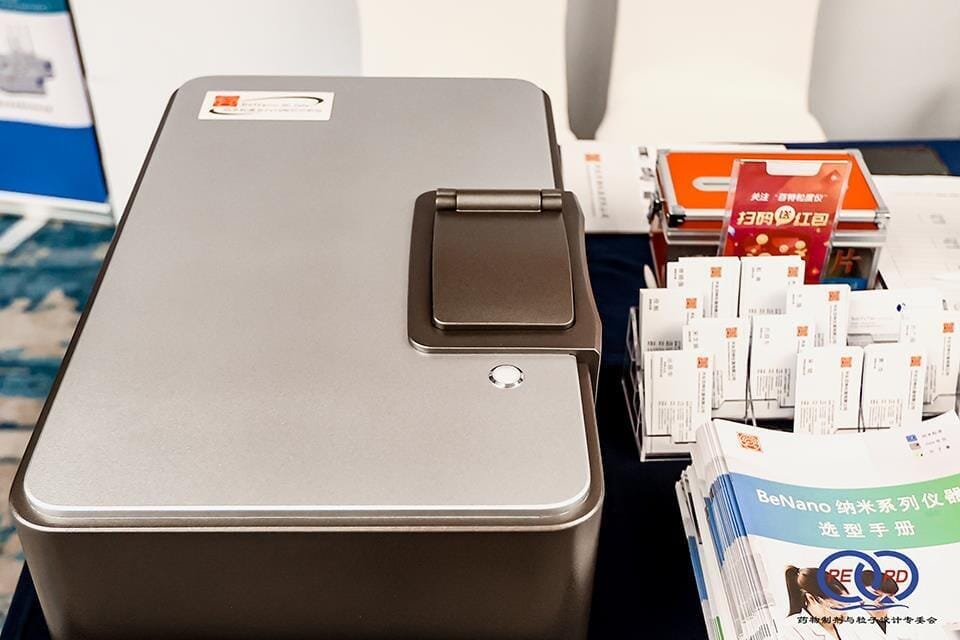 BeNano 90 Zeta with 3-in-1 functions
With BeNano Series, you can measure nano-sized samples down to 0.3 nm across a wide concentration range up to 40% with the optional DLS backscattering (173°) detection Technology, while a minimum sample volume of 3 μL that saves valuable samples with the capillary sizing cell can also be satisfied. It is also worth mentioning that all BeNano models can perform tests under different temperatures rapidly and precisely with the programmable temperature control system, let alone the intelligent algorithm of result evaluation that minimizes the interference of impurities within the samples.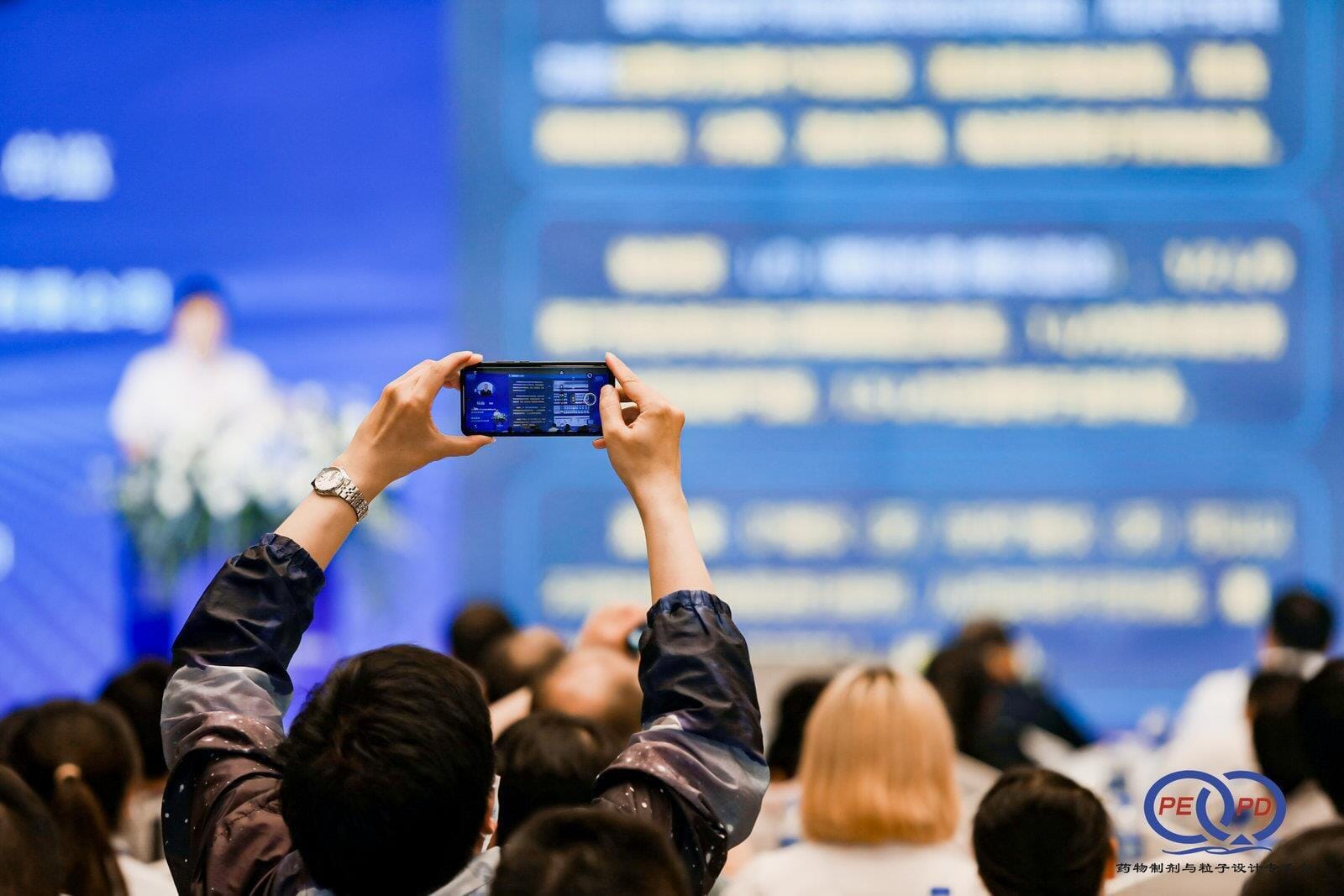 Field Audience