Bettersize 2023 Global Distributor Conference kicks off in Dandong
2023-09-11Events
DANDONG, China - (September 11, 2023) - Bettersize, a leading manufacturer of particle size analysis and powder characterization instruments, proudly inaugurates its 2023 Global Distributor Conference today. This five-day conference from September 11 to 15 is designed to empower our distributors, enhance their product knowledge, and foster open communication.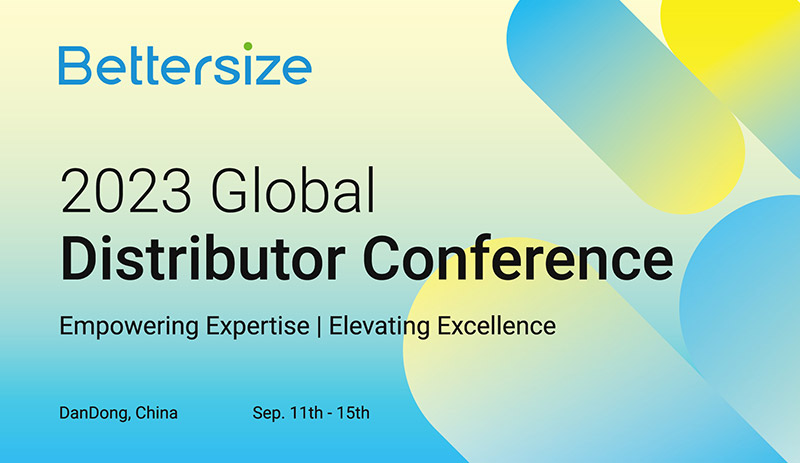 Throughout the conference, our distributors will be immersed in product training, strategic insights, and cultural activities.
Quick Overview of the Conference Agenda:
1. In-Depth Product Training: Distributors will gain hands-on practice and comprehensive knowledge of Bettersize's latest instruments, including Bettersizer Series, Benano Series, and BetterPyc 380.
2. Expert-Led Strategy Sessions: Our experts will share proven strategies to boost sales and enhance customer satisfaction.
3. Open Dialogue: A session for exchanging ideas, sharing perspectives, and promoting collaboration.
4. Cultural Immersion: Activities designed to let distributors experience Dandong's unique local culture and highlights.
Training products covered:
This conference reflects Bettersize's commitment to collective learning, strategic growth, and collaboration. We warmly welcome more distributors worldwide to join us in our future conferences.
At Bettersize, we're not only dedicated to providing top-tier particle analysis instruments but also to helping our distributors and customers grasp particle analysis concepts. A thorough understanding of the basics is essential for effectively using our instruments. Our recently published Beginner's Guide to Particle Analysis is an excellent educational resource for anyone looking to deepen their understanding of particle analysis, from basic concepts to advanced techniques.
| | |
| --- | --- |
| | Download it as a PDF to read on the train, on the plane, or wherever else there's no internet. |
Stay Connected:
As the conference continues, we'll share highlights on our LinkedIn.
Recent News
2022-01-21