What is molecular weight and why is it so important?
2023-07-14WIKI
Molecular weight (Mw) is the weight of a molecule of a substance. A macromolecule is a very large molecule with a high molecular weight ranging from the thousands to millions. Most common macromolecules include natural polymers, proteins, and polypeptides.
Researchers give close and thoughtful attention to the measurement of molecular weight, which significantly impacts the product performances of polymers and other macromolecules. The following figure shows an example of the dependence of mechanical strength on the molecular weight of polymers.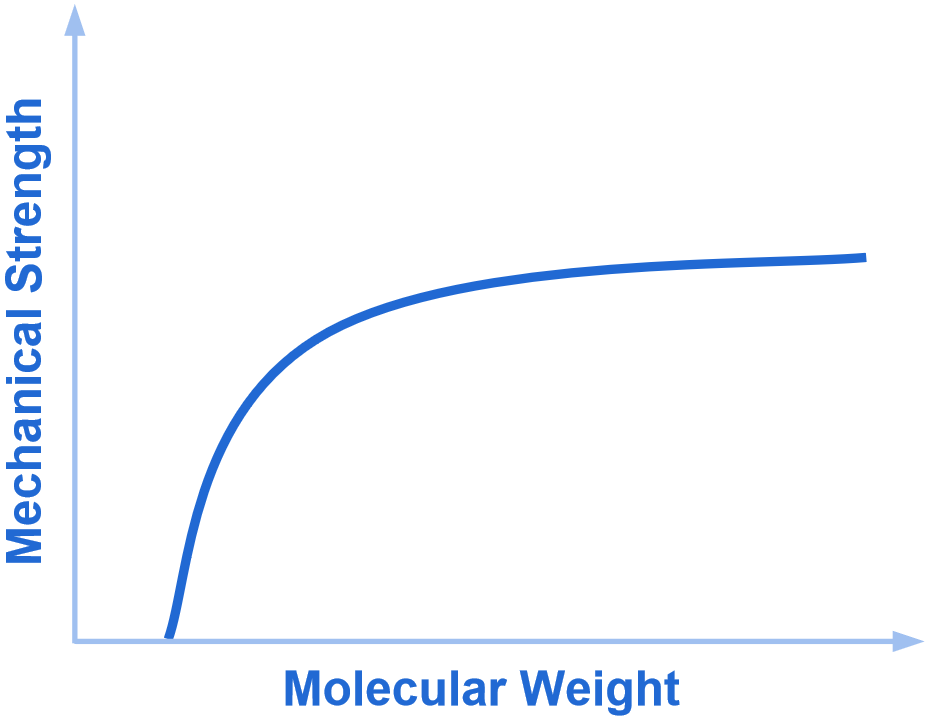 Another example of molecular weight dependence is polymeric biomaterials. When preparing drug release systems, one must choose polymers with a low molecular weight to obtain microspheres with fast drug release. For microspheres with delayed release, polymers with a larger molecular weight are required.
| | |
| --- | --- |
| | Struggling to grasp particle analysis concepts? Our new Beginner's Guide to Particle Analysis is here to help you grasp these concepts in the most accessible manner possible. Download it as a PDF to read on the train, on the plane, or wherever else there's no internet. |